---
National Institutes of Health – 2017-2021
Washington DC
NOTE: US Department of Health and Human Services Facility (Selection criteria & conditions apply)
---

National Institutes of Health
The National Institutes of Health (NIH), a part of the U.S. Department of Health and Human Services, is the nation's medical research agency — making important discoveries that improve health and save lives. The National Institutes of Health is made up of 27 different components called Institutes and Centers. Each has its own specific research agenda, often focusing on particular diseases or body systems. All but three of these components receive their funding directly from Congress, and administrate their own budgets.
The NIH invests about $41.7 Billion annually in medical research for the American people. NIH is the largest biomedical research institution in the world.
++ Read: NIH Budget
++ Read: Budget Appropriation for Fiscal Year 2020
For over a century, NIH scientists have paved the way for important discoveries that improve health and save lives. In fact, 148 Nobel Prize winners have received support from NIH. Their studies have led to the development of MRI, understanding of how viruses can cause cancer, insights into cholesterol control, and knowledge of how our brain processes visual information, among dozens of other advances.
The National Institutes of Health traces its roots to 1887, when a one-room laboratory was created within the Marine Hospital Service (MHS), predecessor agency to the U.S. Public Health Service (PHS). The MHS had been established in 1798 to provide for the medical care of merchant seamen. In the 1880s, the MHS had been charged by Congress with examining passengers on arriving ships for clinical signs of infectious diseases, especially for the dreaded diseases cholera and yellow fever, in order to prevent epidemics.
++ Read: A Short History of NIH
NIH Clinical Research Center
Science of Humans
Link –» https://www.nih.gov/research-training/science-highlights
NIH Flickr Photos

Genetics
Neuro-science
Diseases

---
---
---
Guidance for Attendees
Guidance for Attendees.
Dress Requirements: Business casual is suggested; jeans are acceptable. Suitable shoes are required: they must be completely laced, buckled, zipped or otherwise fastened and have a definite heel. Sandals, loafers, sneakers or other shoes that cannot be fastened are prohibited.
Womanium will provide gloves and safety glasses, when-if required.
Restricted Photography: National Institutes of Health Laboratories: Photography are prohibited in certain areas. Photography must be done only with permission.
Students can expect to learn the biology of humans, from genetics to diseases to ageing to neuroscience.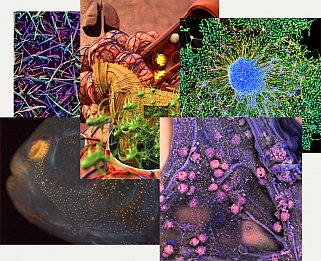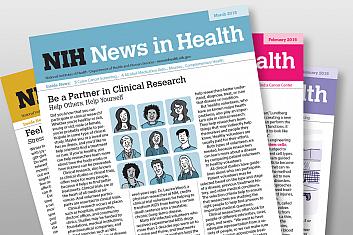 Dates
2017-2021
Location
Contact